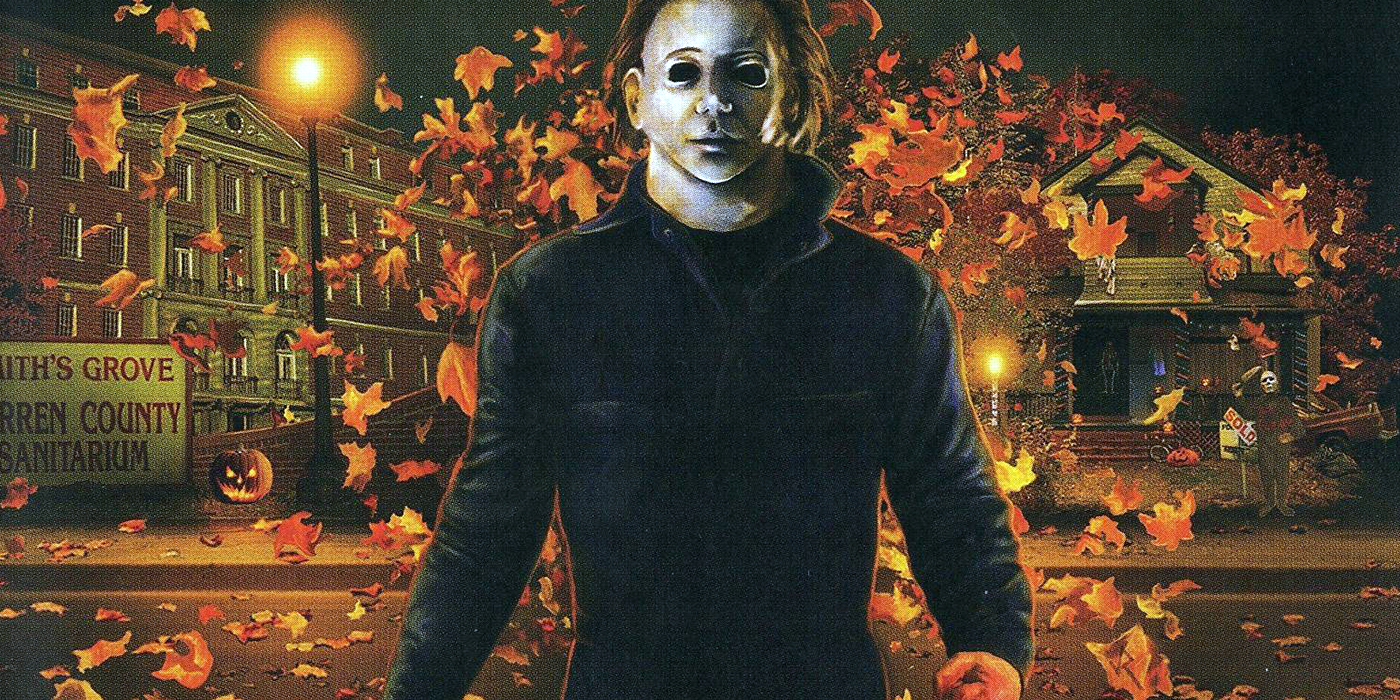 TERROR NEVER RESTS IN PEACE
1995 | 88 MINUTES | 1.85:1
---
Plot
This instalment marks the return of the seemingly indestructible masked murderer Michael Myers, who is targeting Tommy Doyle (Paul Stephen Rudd), a young man tied into the legacy of the killer and his connections with the Strode family.
As the supernatural elements of Michael's macabre abilities are explored, his longtime adversary, Dr. Sam Loomis, is also back in yet another attempt to stop the psychopath's brutal rampages.
want to read the full plot recap? click here.
---
Cast & Characters
Donald Pleasence
Paul Stephen Rudd
Marianne Hagan
Mitchell Ryan
Kim Darby
Bradford English
Keith Bogart
Mariah O'Brien
Leo Geter
J.C. Brandy
Devin Gardner
Susan Swift
George W. Wilbur
Janice Knickrehm
Alan Echeverria
Hildur Ruriks
Sheri Hicks
Tom Proctor
Bryan Morris
Lee Ju Chew
Raquelle Anderson
Kristine Summers
Elyse Donalson
A. Michael Lerner
---
Crew
Directed by
Written by
Executive Producer
Produced by
Associate Producer
Composed By
Edited By
Director of Photography
---
Goofs
The producer's cut features a flashback to the ending of Halloween 5, which takes place in 1989. The vans that Jamie Lloyd and Michael Myers are loaded into feature a grille set that wasn't put on those vehicles until 1990 at the earliest.
The map in the bus station shows that Haddonfield and Smith's Grove are between Pontiac and Dwight. In real life, Pontiac and Dwight are only twenty miles apart from one another, far shorter than the 150 miles between Haddonfield and Smith's Grove.
When Tommy is listening back to the previous night's recording, he hears a bus station announcement during Jamie's call to Barry Simms. During the actual scene, no such announcement occurred.
want to read more goofs? click here.
---
Trivia
Dimension Films removed a million dollars from the film's budget in the middle of production to help fund another horror sequel they were working on in Hellraiser: Bloodline, which also had a notoriously difficult production.
Danielle Harris went through the trouble of getting herself emancipated at the age of 17 to be able to reprise her role, and ultimately walked away on principal after Dimension Films refused to even cover her legal fees and referred to the character as a "bit part."
Originally when John Strode was to come home from work, he would turn the television on and Season of the Witch would be playing – despite the fact that Season of the Witch clearly establishes the original Halloween as a movie in it.
want to read more trivia? click here.
---
Release & Reception
Release Date: September 29, 1995
Budget: $5,000,000

Equivalent to $8,468,339 in 2020.

Opening Weekend: $7,308,539

Equivalent to $12,378,238 in 2020

Domestic Gross: $15,116,634

Equivalent to $25,602,559 in 2020
IMDb: 4.9/10
MetaCritic

MetaScore: 10/100
User Score: 7.3/10

Rotten Tomatoes: 6%
Elliott's Personal Ranking: 9/11
---
Scripts
Written by Daniel Farrands.
Dated August 23, 1994.
114 Pages.
to read the screenplay, click here.
Shooting Script.
Written by Daniel Farrands.
Dated October 31, 1994.
121 pages.
to read the screenplay, click here.
Unused Script.
Written by Phil Rosenberg.
Dated April 6, 1994.
103 pages.
to read the screenplay, click here.
---
Alternate Versions
Owing to its trouble production history, The Curse of Michael Myers has a grand total of four alternate cuts.
Though the producer's cut is the most well-known one, an earlier, unfinished cut exists that also includes some additional footage. It's typically referred to as the rough cut; additionally, a slightly gorier version of the theatrical cut exists, and it's typically referred to as the director's cut.
In addition to those three, a version edited for network television broadcast on the UPN was created as well.
PRODUCER'S CUT | ROUGH CUT | DIRECTOR'S CUT | TELEVISION CUT
---