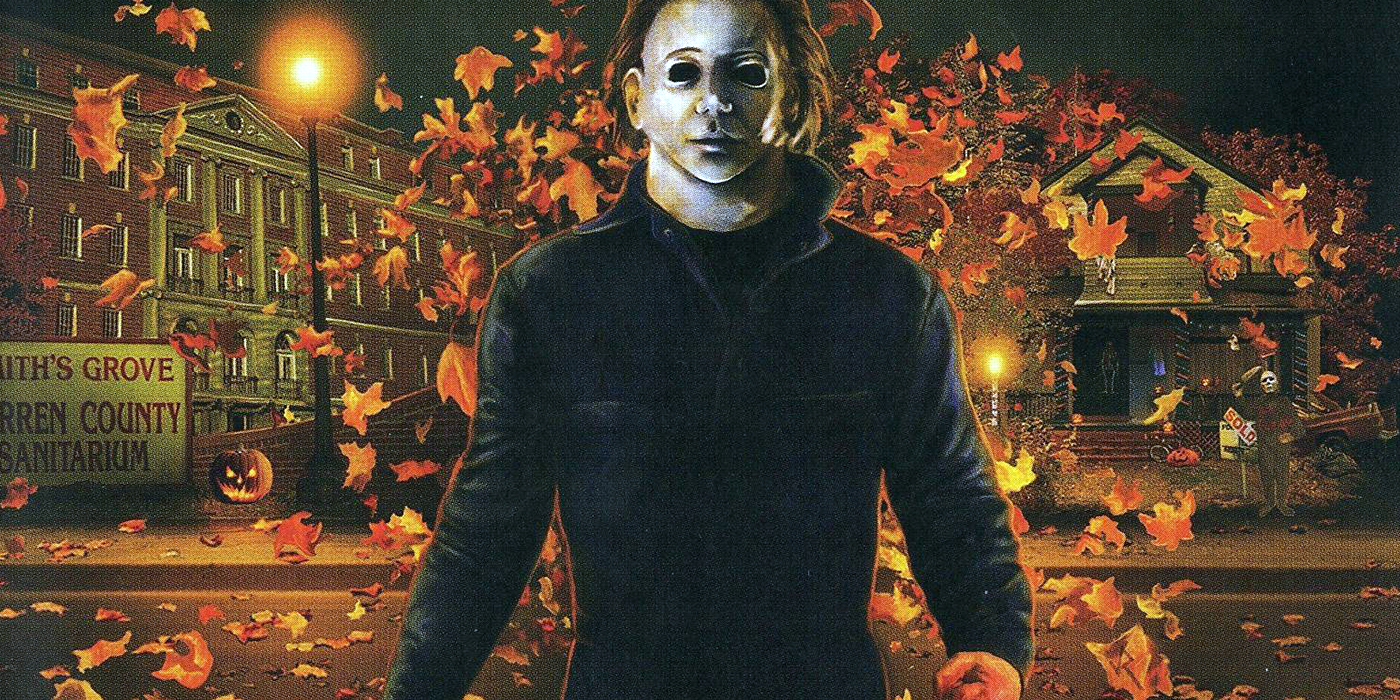 ---
The Curse of Michael Myers would be the final Halloween film to receive a release on laserdisc, as the format died out officially soon afterward.
The film received a release in Singapore on August 8, 1996; in the United States on September 25, 1996; and in Japan & Hong Kong on December 18, 1996. Though the Singaporean and Japanese releases were in pan & scan, the U.S. and Hong Kong releases were in its letterboxed format. There were no special features on any release.
---
The film was first released for home media on VHS on October 7, 1996 from Buena Vista Home Entertainment. This would be the only VHS release of the film in the United States, and similar dates followed for its releases in other countries.
---
The Curse of Michael Myers received a DVD release in the United States and Canada on October 10, 2000. The film was presented in a letterboxed transfer, and contained no special features – which was a letdown since, by that point, the producer's cut and troubled production history was well-known to the Halloween films.
Interestingly enough, the film didn't receive a DVD release in Australia until October 8, 2014 – after the film had even received a special edition release in the complete collection box set – and it contained no extras.
---
January 10, 2010 saw the film's first release in this format. Alliance Films, which had picked up distribution rights to Miramax/Dimension titles in Canada, released a triple feature of Curse, H20 and Resurrection. Though the former two were presented in interlaced transfers rather than progressive, it still was the best video presentation either film had received to date.
On May 10, 2011, Echo Bridge put out the film in the United States. The transfer was, again, a 1080i transfer and featured only a 2.0 audio mix. The transfer was clearly intended for HDTV presentation, and was almost universally panned as a release. However, it was often found for fairly cheap – I myself would see it at Wal-Mart and Best Buy for $4.99 on many occasions – so for the low price, it wasn't too terrible of an investment.
In certain parts of Europe, Studio Canal handled the release of the film, and put it out on Blu-Ray in France on July 3, 2012. With a 1080p transfer hovering at 33mbts and with an actual 5.1 audio track, it was far superior to the prior two releases on the video and audio front. It also included an old theatrical trailer (presented in 4:3 SD PAL) for a special feature. However, it was a release where if the English audio track was selected, there would be non-removable French subtitles, and the disc was Region B locked as well.
When Anchor Bay and Scream Factory teamed up to release their complete collection Blu-Ray set of the franchise in 2014, it appeared as if the fan's hopes and dreams came true. Curse was given a proper 1080p release, with the 5.1 audio track. The theatrical cut also included several trailers. The second disc saw a full HD presentation of the producer's cut, as well as several newly-created bonus features and some archival making-of footage.