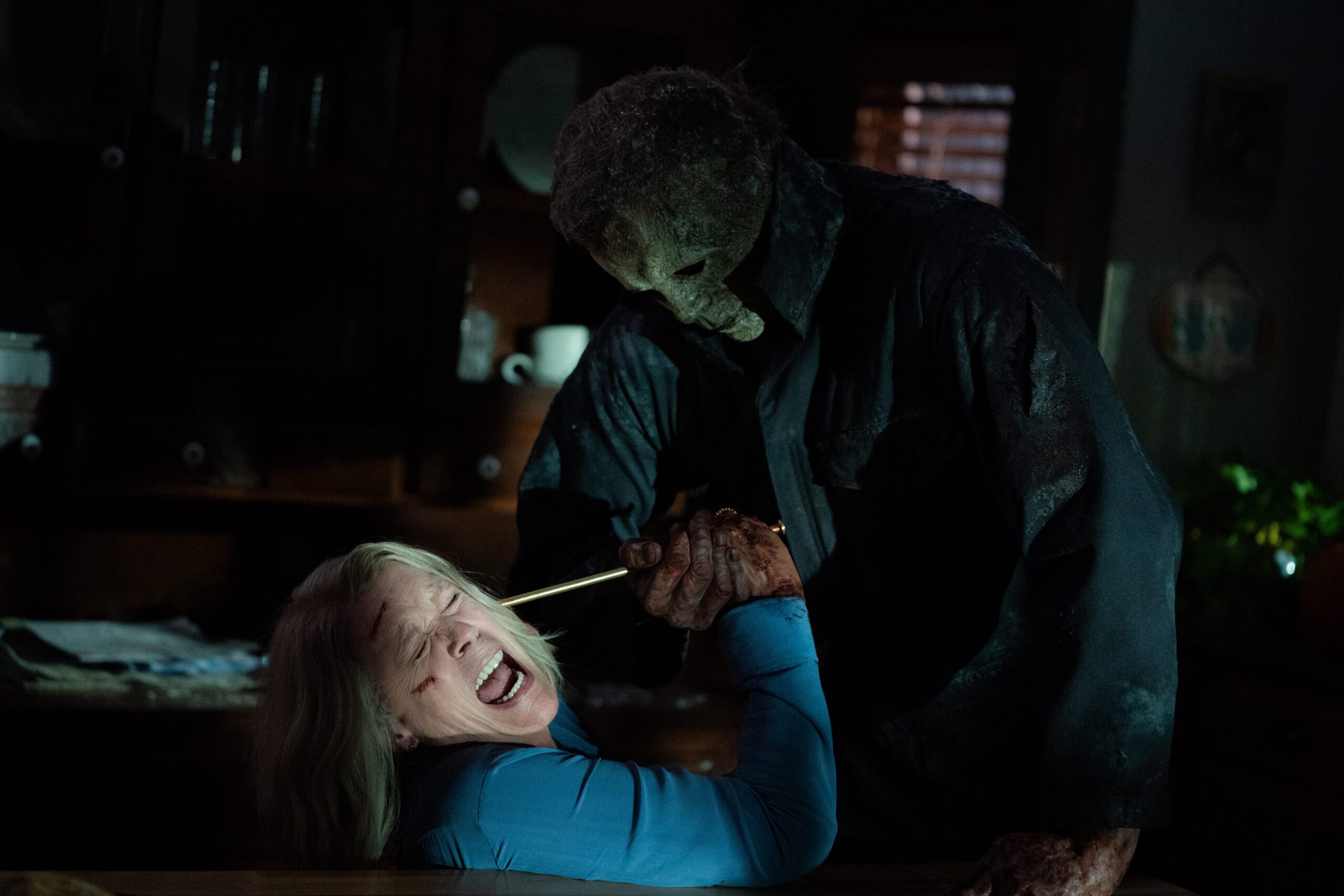 'Halloween Ends' Opening Weekend Projected at $43.4 Million
Halloween Ends may be the last we see of Laurie Strode and Michael Myers, but the horror series still kills at the box office. Universal's slasher finale is off to a strong start, projecting a $43.4 million opening from 3,901 theaters.
Even with Halloween Ends receiving a simultaneous streaming debut on Peacock, the film has managed to draw an impressive figure. Though Ends will debut slightly beneath initial projections, it will earn more than enough to top weekend charts, sparking some life into what has largely been a muted season for moviegoing. In fact, Ends will likely be the first film to open higher than $40 million at the domestic box office since Universal's Nope nearly three months ago.
Ends is tracking below last year's predecessor Halloween Kills, which earned a $49 million domestic opening in its own day-and-date release. 2018's Halloween, the first entry in this new sequel trilogy to John Carpenter's landmark 1978 original, released exclusively to theaters and garnered a staggering $76 million – the highest domestic debut for a slasher film.
Even with the horror franchise's sink into diminishing financial returns, Halloween Ends only carries a $20 million production budget, meaning that the film is likely to be well on its way to turning a profit.